Signature creation
Sign Live! cloud suite gears
Sign Live! cloud suite gears starter pack for Nextcloud
Starter pack for Nextcloud
Digital, fast and direct
Legal certainty in digital business transactions
Independent of time and place
Would you like to start digitizing your documents and are already using Nextcloud for this? Are you still missing software with which you can sign electronically?
We have the right one
Solution
for her:
Sign Live! cloud suite gears as a starter package for our Nextcloud app
What is the Sign Live! Nextcloud app?
The Sign Live! Nextcloud App enables internal and external users to legally sign documents online with Sign Live! to sign cloud suite gears.
With the app operators of Nextcloud platforms have Sign Live! cloud suite gears all connected trust services to be able to sign and seal documents easily, advanced and qualified.
See for yourself how quickly your document can be signed: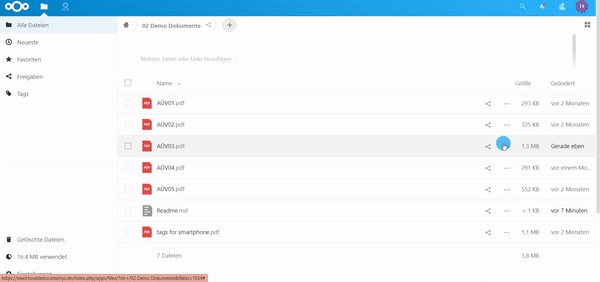 What is required for this?
Sign Live! cloud suite gears starter pack for Nextcloud
€2.400,00 for 1.200 signatures
annually at no additional cost*
Sign Live! cloud suite gears incl. 1.200 signatures per year
SLcs gears use signature device remote signature
Access to sign-me of D-Trust
Incl. 1.200 qualified signatures (identifications according to price list)
Service (once, max. 4h)
Support in setting up sign-me access
Installation and configuration of Sign Live! cloud suite gears and settings of the Sign Live! Nextcloud app
*additional costs are incurred depending on the identification according to the price list. | After 1.200 signatures have been used, each additional signature costs €2,00, billed at the end of the contract year.
All prices plus statutory USt.
Your advantages when using the Sign Live! Nextcloud app
Would you like to test it before you buy it?
Here you can register for the demo and immediately your first document in the reference system sign.